Food & Beverage industry
Optimisation in hygienic processes through key technologies
Our dedicated Food & Beverage division comprises a global team of industry specialists and account managers to take care of your needs. Being an instrumentation supplier for the food and beverage industry for over 20 years, we have gained industry- and application-specific know-how that we implemented into our devices and measuring solutions.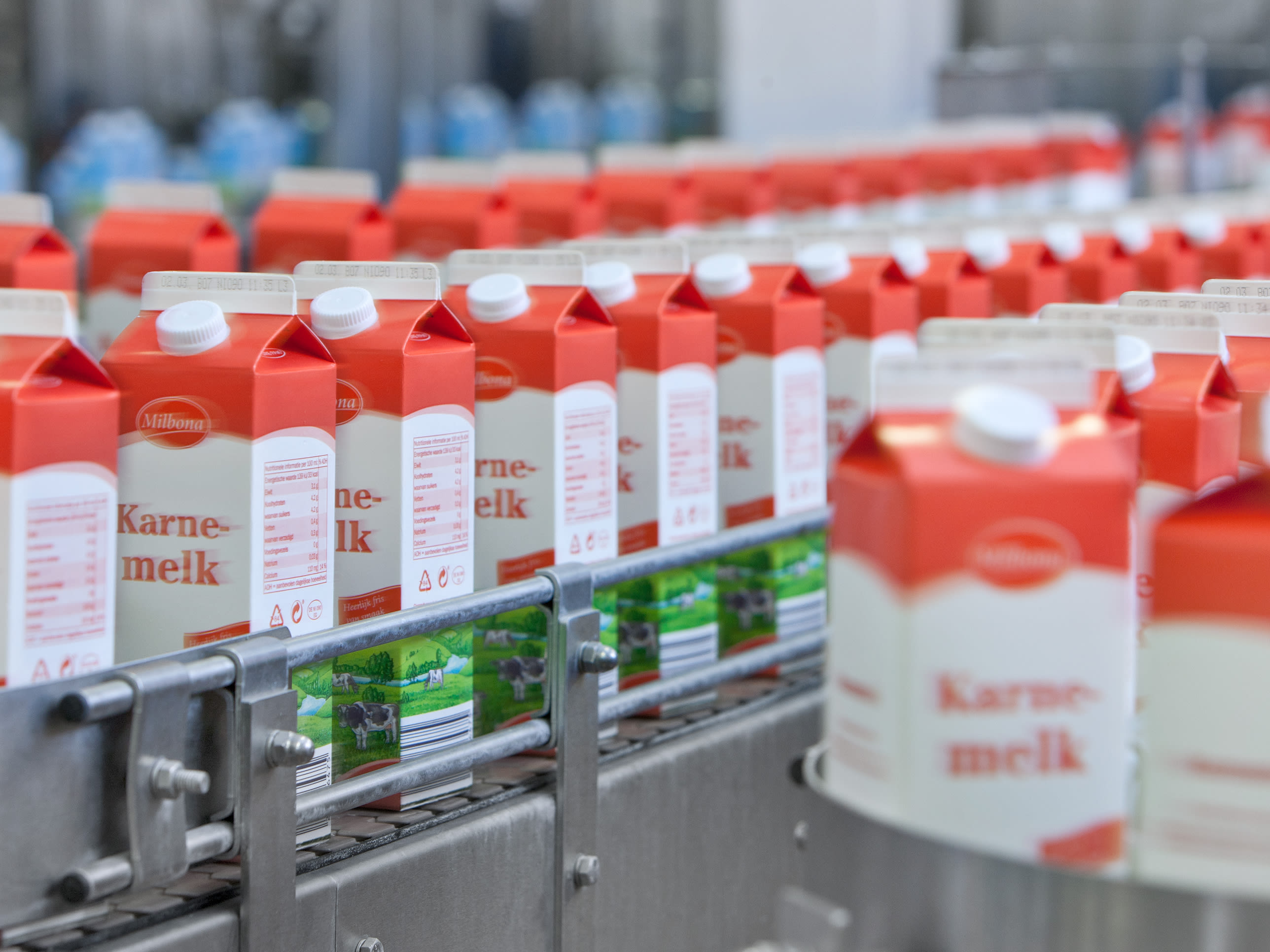 Our portfolio for the food & beverage industry contains products for flow, level, pressure and temperature measurement as well as inline analysis for hygienic and auxiliary applications. The hygienic instruments feature conformity to EC 1935/2004 and FDA, and are EHEDG and 3A approved. We offer flowmeters for low conductivity liquids and liquids with gas entrainments, mass and volume flowmeters for filling machines, and non-contact level transmitters for liquids and solids - even in dusty atmospheres without air purge. A wide range of hygienic connections are available for all instruments.
KROHNE offers measurement solutions for nearly all manufacturing processes in the food & beverage industry, including the production of beer, bread & cake, butter & cheese, chocolate, fruit & vegetable juice, grain, ice cream, liquid milk & cream, palm oil, pet food, soft drinks & mineral water and sugar.
Contact us to learn more about the optimisation potentials we offer. Here are some impulses:
For process applications:
Entrained Gas Management EGM™ for our OPTIMASS series: Flowmeters maintain operation over a wide range of gas fractions, e.g. air entrainments, and complex flow conditions. Furthermore, it allows for converting applications from batch to inline/continuous, e.g. by replacing loading cells with mass flowmeters, even with aerated products and reliable measurement of mass, density, and concentration of air-containing products without process interruption, e.g. with raw milk, ice cream, dough, syrup, tomato concentrate, spinach, meat, margarine, mayonnaise
In-line analysis of compositions, e.g. fat content in milk
Avoid overdosing of cryogenic cooling, e.g. on meat, through dosing based on continuous temperature measurement
Examples auxiliary applications:
Monitoring of CIP/SIP plants
Measurement of steam, hot water, compressed air, natural gas, (thermal) oil or cooling fluids
Gross and net heat measurement for hot water and steam with direct energy output
Monitoring air compressor efficiency (FAD) or gas burner consumption
MID MI-004 heat metering, supporting ISO 50001 energy management systems
Services for the Food & Beverage industry
Our industry division team provides technical consulting, maintenance and service concepts for any plant size. We can also support you with:
On-site verification (calibration verification and documentation),
Calibration and metrological services
Useful online configuration tools
Processes
Explore the detailed industry processes and our recommended products, solutions and services:
KROHNE Global Industry Division Food & Beverage
Headquartered in Duisburg, Germany, our Global Industry Division is dedicated to serving customers in the Food & Beverage industry. Being an instrumentation supplier in the industry for over 20 years, we have gained industry- and application-specific know-how that we implemented into our devices and measuring solutions. Our offering extends from elementary process instrumentation up to fully engineered systems, and from engineering consultancy during the design phase, through to on-site commissioning and training. With presence in around 100 countries, local support is usually available from just around the corner. This applies whether the application can be covered by standard instrumentation, or is more challenging, where a one-off solution with dedicated process diagnostics is required.
Links